Okay, I'll admit that the title of this article appears to be an oxymoron. By definition, a "volunteer" isn't normally paid for his or her work, but in some cases there can be other compensation that makes donating your time and skills worthwhile.

This can be especially true if you have flexibility in your schedule and would like to spend some time at a site in America's national park system. There are over 380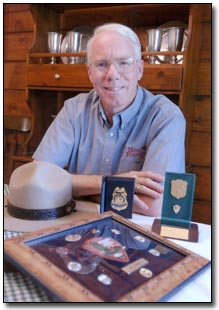 such areas with a plethora of designations, including national parks, monuments, preserves, seashores, battlefields, recreation areas and more. For simplicity's sake, I'll just refer to all of them as "parks."

As their budgets become increasingly tight, parks are relying more than ever upon volunteers for a variety of tasks. "V.I.P." or "Volunteer in Parks" is the official title for this program and it may offer you some unique opportunities. Some of these "jobs" could specifically use your talents in photography while providing the chance to work temporarily in some truly special places in our country. Actually living in a park 24/7 can offer great opportunities for photography during your "off-duty" hours, and volunteers can pick up tips from the staff for spots to get an unusual shot.

Here's one example that might appeal to photographers: Almost every park has a collection of slides, negatives, prints, and increasingly, digital images. As you probably know from your own experience, the time required to catalog and properly file items in such collections can be daunting. Add to that the fact that images in a park's collection are frequently coming and going as they are used by staff members in programs and other projects.

Under such circumstances, the simple housekeeping involved in keeping a photo collection properly organized can be a major task. I've seen several requests in recent years for someone willing to catalog and organize such collections. Other parks are looking for help in converting existing slides and photos into digital form.

If you enjoy working with the public, almost every park is looking for people who are willing to lead guided walks and hikes, staff visitor center information desks,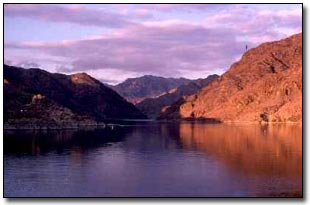 or work as an on-site "host" in a campground. If you have specialized skills such as graphics design, website development or computer database management, there could be a spot for you in a park.

So, here's where your "profit" comes in. Perhaps you'd like to spend some time at little or no cost in one of the most scenic spots in the country? In some cases, free housing is provided to volunteers who are willing to work a specified number of hours per week. (Be aware that "housing" can very widely from a house to shared dorm space.). If you own an RV, some parks provide a free site, often with utilities included.

Less common but sometimes available are a small daily stipend to help with meals or even reimbursement for transportation costs to get to the park. Each park administers its own V.I.P. program, and needs and policies vary widely, so you simply have to do a little checking.

There are several ways to get the latest scoop on volunteer needs. Go on-line to nps.gov and then click on "Employment" near the bottom of that page. On the next page, click on the link for "Volunteer Listings." You'll then have two ways to search the listings.

For the best information, choose the option to search by state. That usually brings up specific details about currently posted opportunities. You can also search by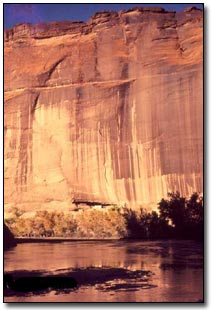 the name of an individual park from a drop-down menu, which often simply provides the name of the staff member who serves (as an "additional duty") as that site's V.I.P. coordinator. Keep in mind that these folks are often seriously overworked, so you may not always get an immediate reply to your inquiry.

If you don't see a "job" listed that appeals to you, contact the V.I.P. coordinator for a park where you'd like to spend some time, mention your skills and interests, and ask if they could use some help. Most important, be flexible. You're much more likely to find a good opportunity during the "off-season" or in a lesser-known park, especially if you're looking for housing. Don't hold your breath if you want a rent-free apartment or campsite in Yosemite in July!

Finally, information about similar volunteer options with both the NPS and other federal land management agencies is available at volunteer.gov.

These programs won't fit everyone's needs, but they can offer a great opportunity to spend some time in prime locations for outdoor photography. As a bonus, you can also have a part in helping preserve some of the greatest scenic and historic sites in our country.

"Written by a veteran park ranger, Hey Ranger! True Tales of Humor and Misadventure from America's National Parks takes a fun and informative look at the lighter side of outdoor mishaps and at life as a ranger. The book also provides some practical tips for safe trips to the Great Outdoors."