Create A Double Exposure Photograph With Adobe Photoshop
Photography and Text By Philip Tulin &copy All rights reserved.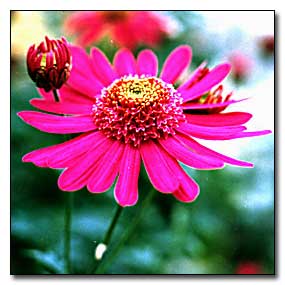 Most digital cameras do not have multiple exposure capabilities. With the use of Adobe Photoshop, you can create your own multiple exposure photographs. This technique is for a double exposure.



How To Create A Double Exposure Photograph


1. Open the file. Choose File --> Open --> Enter the image name to be worked on.

2. Choose Layer --> Duplicate Copy or hold the Ctrl Key down and hit the J key for a duplicate copy of the image. This layer is the layer you are going to work on.

3. Select the duplicate layer.

4. Choose Filter --> Blur --> Gaussian Blur and adjust the radius to a number that blurs the image but still leaves it recognizable. Click OK.



5. Set the opacity to 85% to 90% (Figure 1 A) and the fill to 95% (Figure 1 B). Keep adjusting the two settings until you are content with the look of your photograph.




6. Select the eraser and set the opacity to 70% (Figure 2 A) and the flow to 80% (Figure 2 B). Use any settings that need to erase sections of the duplicate layer. In this photograph, the center of the flower was erase on the duplicate layer to display a sharp, distinct section of the flower.

7. When you a satisfied with result, save the image.



&copy 2000-2023 Outdoor Eyes All rights reserved.