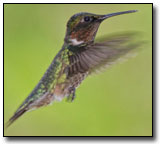 Sometimes one can't get outdoors but still want to take pictures of animals and birds.

For instance, sometimes I can't move too well so I'm confined to a chair by the window. I have my camera near me on a table, bird feeders about 10 feet from the window, and a stump set up 3 feet from the window. Sometimes I will have the camera on a tripod, with a remote cord, set up near the window, prefocused. When a bird lands on the stump and I know it is in the prefocused spot, I start taking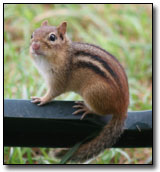 pictures with the remote cord. Having a camera take can take 5 frames helps, because sometimes one can get an unexpected good shot or get one out of 5 good shots. It is not often that I can get 5 good shots in a row because the bird does move around and end up with a shot with no bird in it, if he is so quick and flies off before the shot is fired.


I don't think one has to be outdoors to get outdoor shots.




Click the author's gallery image on the top of the page to view the author's photographs.
My Outdoor Eyes Photography Blog
The Osprey Are Back On Cape Cod!
As I was taking a walk to the beach  a couple of days ago, I heard that familiar sound that reminds me so much of summer… the sound of the Osprey calling. I looked up and there it was, flying right over me. I only got one photograph and this is it! We are so … Continue reading The Osprey Are Back On Cape Cod! →


Amazing Tree Roots At Nickerson State Park On Cape Cod.
Every time we hike by this tree I think I really should take a photo of these crazy roots. It's a fairly large tree so you wonder how only only a few of its roots are keeping it alive. Pretty cool, Don't you think?


Nauset Light Beach Waves On Cape Cod.
The waves at Nauset Light Beach were just beautiful. I loved this photograph of the beach with the ominous clouds in the background.What do you think? Have you ever been to Nauset Light Beach?