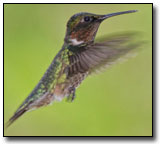 Sometimes one can't get outdoors but still want to take pictures of animals and birds.

For instance, sometimes I can't move too well so I'm confined to a chair by the window. I have my camera near me on a table, bird feeders about 10 feet from the window, and a stump set up 3 feet from the window. Sometimes I will have the camera on a tripod, with a remote cord, set up near the window, prefocused. When a bird lands on the stump and I know it is in the prefocused spot, I start taking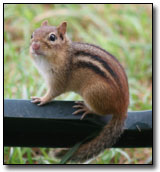 pictures with the remote cord. Having a camera take can take 5 frames helps, because sometimes one can get an unexpected good shot or get one out of 5 good shots. It is not often that I can get 5 good shots in a row because the bird does move around and end up with a shot with no bird in it, if he is so quick and flies off before the shot is fired.


I don't think one has to be outdoors to get outdoor shots.