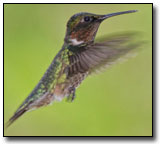 Sometimes one can't get outdoors but still want to take pictures of animals and birds.

For instance, sometimes I can't move too well so I'm confined to a chair by the window. I have my camera near me on a table, bird feeders about 10 feet from the window, and a stump set up 3 feet from the window. Sometimes I will have the camera on a tripod, with a remote cord, set up near the window, prefocused. When a bird lands on the stump and I know it is in the prefocused spot, I start taking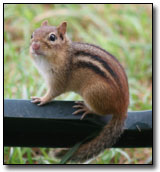 pictures with the remote cord. Having a camera take can take 5 frames helps, because sometimes one can get an unexpected good shot or get one out of 5 good shots. It is not often that I can get 5 good shots in a row because the bird does move around and end up with a shot with no bird in it, if he is so quick and flies off before the shot is fired.


I don't think one has to be outdoors to get outdoor shots.




Click the author's gallery image on the top of the page to view the author's photographs.
My Outdoor Eyes Photography Blog
Gorgeous Hike Sunday At Nickerson State Park On Cape Cod!
It seems like every hike that every hike we take at Nickerson State Park is a 10! They are all so diverse and there is so much to see. (Click on blog link to see water tower.) After the torrential rains on Saturday we got up early  on Sunday and took a trail near the … Continue reading Gorgeous Hike Sunday At Nickerson State Park On Cape Cod! →


Love The Benches On The Cape Cod Beaches!
You can always find a bench to sit on at most of the beaches on Cape Cod. I love it the most early in the morning or later  in the day when you have the beach to yourself… with just the birds and sound of the water.


Belted Kingfisher Looking For Lunch On Cape Cod.
It's amazing what you can find if you just drive around a bit and stop at some of the "hot spots" looking for birds. We saw this Belted Kingfisher flying back and forth from pole to pole looking for that perfect fish in the water. It was a bit far away, but I really liked … Continue reading Belted Kingfisher Looking For Lunch On Cape Cod. →