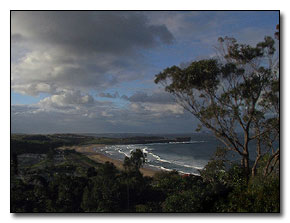 This technique will only work with cameras with Digital Finders... not a DSLR camera. Digital Finders show not only the content of the proposed photograph, but also the exposure. When you click the shutter what you see in the finder is what you will get.


Steps for setting the exposure correctly:

1. Place the Mode on MANUAL EXPOSURE.
2. Set a reasonable shutter speed to avoid camera shake. e.g. 1/125 or more.
3. Look in the viewfinder at the proposed photo and vary the F-Stop setting. As you do this the image in the finder will grow lighter or darker.
4. Adjust this until you see the image exactly as you want it. Not only for composition but also for exposure.
5. When the image looks EXACTLY as you want the photograph to look, including SATURATION, take a photograph.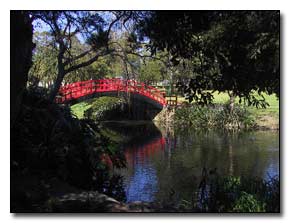 No need even to even check your photograph as you know you've got it!

Note: If depth of field (DOF) is a factor, after setting the camera onto MANUAL, choose your F-Stop and then vary the shutter speed while watching the change to the exposure in the viewfinder.

That's all. This method gives you complete Pre-Visualization of the image. Literally, what you see is what you are going to get.


The method should work using the monitor screen as well. As the DSLR has no digital finder and the monitor is inactive until the picture is taken and it's all over, this pre-visualizing method won't work on a DSLR.


My Outdoor Eyes Photography Blog
Little Baths For Little Birds On Cape Cod
We bought a small birdbath that sits on the ground for those birds (or chipmunks!) that would like a drink of water or a little bath without having to go to the big birdbath that is 3 feet off the ground. We can't believe how popular it is! The little birds love it… as do … Continue reading Little Baths For Little Birds On Cape Cod →


Wild Blueberries On The Red Maple Swamp Trail At Fort Hill On Cape Cod
There are lots of wild blueberries along the boardwalk on the Red Maple Swamp Trail at Fort Hill. The birds must love them! I was surprised that  there were still some berries on the bushes. Have you seen them on the trail?


Gorgeous Sunrise Over Boat Meadow Salt Marsh On Cape Cod
The days are getting a little shorter, so it is a little darker when I go on my morning bike ride. I have to leave at 6:15, instead of 6:00. As I rode over the salt marsh, the sunrise to the east was just gorgeous! It's been so hot, it even looks a bit hazy. … Continue reading Gorgeous Sunrise Over Boat Meadow Salt Marsh On Cape Cod →