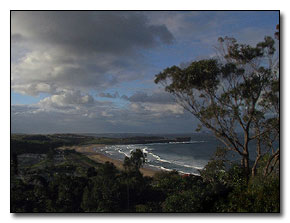 This technique will only work with cameras with Digital Finders... not a DSLR camera. Digital Finders show not only the content of the proposed photograph, but also the exposure. When you click the shutter what you see in the finder is what you will get.


Steps for setting the exposure correctly:

1. Place the Mode on MANUAL EXPOSURE.
2. Set a reasonable shutter speed to avoid camera shake. e.g. 1/125 or more.
3. Look in the viewfinder at the proposed photo and vary the F-Stop setting. As you do this the image in the finder will grow lighter or darker.
4. Adjust this until you see the image exactly as you want it. Not only for composition but also for exposure.
5. When the image looks EXACTLY as you want the photograph to look, including SATURATION, take a photograph.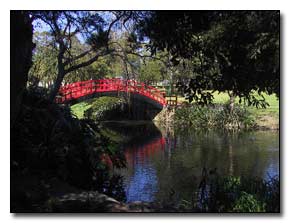 No need even to even check your photograph as you know you've got it!

Note: If depth of field (DOF) is a factor, after setting the camera onto MANUAL, choose your F-Stop and then vary the shutter speed while watching the change to the exposure in the viewfinder.

That's all. This method gives you complete Pre-Visualization of the image. Literally, what you see is what you are going to get.


The method should work using the monitor screen as well. As the DSLR has no digital finder and the monitor is inactive until the picture is taken and it's all over, this pre-visualizing method won't work on a DSLR.


My Outdoor Eyes Photography Blog
Beautiful Trail To Duck Harbor Beach In Wellfleet On Cape Cod.
The trail to Duck Harbor Beach on the ocean side of Wellfleet was just magnificent. We had never been there before. It's a short walk over the dunes to the beach where the views of the ocean are breathtaking. You can also see Provincetown in the distance to the right. Just beautiful, don't you think?


The River Pier On Cape Cod¦ Which Perspective Do You Like Better?
I couldn't decide which perspective of the 2 photographs I liked better of this pier on The River in Orleans.  The River is connected to Meeting House Pond, which is a great area to paddle kayaks into Little Pleasant Bay. What do you think?


Pamet Trail In Truro On Cape Cod Is A Favorite On The Alltrails App.
  Pamet Trail is one of our favorite hikes in the Truro area on Cape Cod. There is so much diversity from scrubby bushes and trees to pine forests to sand dunes overlooking the ocean to cranberry bogs. (There are additional photos and a map at the end of the blog.) There is a bit … Continue reading Pamet Trail In Truro On Cape Cod Is A Favorite On The Alltrails App. →