OTG Photography is an art form that has to be learned and practiced. But, the main ingredient in the process is that you, the photographer, have to comfortable in traveling light and traveling simply. OTG Photography complements your existing style of photography... It is not meant to replace it.

I would like to compare OTG Photography to the game of golf. When I used to play competitive golf (years ago), I used to practice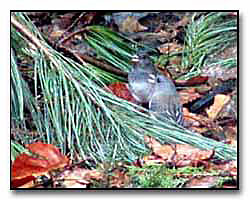 this exercise. Once a week, I would take an assortment of 3 clubs out of my bag such as 4 iron, an 8 iron and a putter. With those tools in hand, I would set out to play 18 holes of golf. During the process, I would learn how to adapt to making certain shots with the limited club selection. I knew that every shot was not possible since I did not have all the tools that were available to me. But, before long, I was playing consistently with those few clubs and I had a better understanding of what all the additional tools of golf really meant. I also became a believer in my ability playing light golf. In fact, with only using my three clubs, I was still playing better golf than most of the players around. On the days when I only had a little time to play a few holes, I would prefer to take a few clubs with a small Sunday golf bag (a small canvas bag that would carry a few golf clubs and weighed about 1 pound). I still had the same pleasurable moments of playing golf as well as the ability to hit the seemingly almost perfect shots. But at the same time I recognized some of my limitations due to the limited tools at hand and adapted to each situation to perform the best that I could do. The same applies to OTG Photography by traveling light and traveling simply.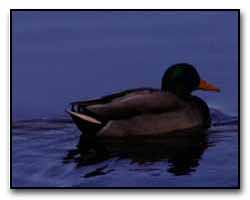 The other issue that you have to understand is that your OTG Photography will not tell the whole story behind the photographs (like all good photography). When someone sees your golf score of 78, they only see the number 78... Not the travel light and travel simply approach. They will not have the full appreciation of your golf score since you accomplished it by using only 3 golf clubs. Similarly, no one will know that your photographs were produced using OTG Photography. You will certainly know and you will feel good about the process as well as the results. And what is your measure of success? That is for you to decide.
My Outdoor Eyes Photography Blog
Spring On The Trail At The Wellfleet Bay Wildlife Sanctuary On Cape Cod.
The Wellfleet Bay Wildlife Sanctuary is one of our favorite places to hike. It was especially pretty this day with the Forsythia blooming along the trail. It feels like spring is just about here! Have you ever hike at the Wellfleet Bay Wildlife Sanctuary? With so much to see in the visitor's center and along … Continue reading Spring On The Trail At The Wellfleet Bay Wildlife Sanctuary On Cape Cod. →


Gorgeous Early Morn At Boat Meadow Beach On Cape Cod!
We got up and out early so we could go birding yesterday morning at low tide, knowing it was supposed to rain all weekend. Our first stop was Boat Meadow Beach and it ended up being our last stop. There was so much to see! Besides the skies being spectacular, the shore birds kept flying … Continue reading Gorgeous Early Morn At Boat Meadow Beach On Cape Cod! →


Beautiful Pine Warbler At Our Feeder On Cape Cod.
I kept seeing glimpses of yellow feeding at the Mealworm feeder that is usually only used by the Bluebirds. Hmmm… It looked very much like a American Goldfinch but they don't eat at that feeder and the coloring was a bit off. Phil and I had downloaded the IBird Pro app on our phones a … Continue reading Beautiful Pine Warbler At Our Feeder On Cape Cod. →