You don't have to read every field guide to learn about nature and wildlife. All you have to do is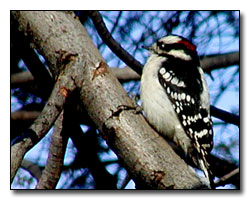 observe and question. Nature is not as random as people tend to believe. Why does one particular photographer have more sunset and sunrise photo opportunities? Is that person just plain lucky? That person has learned to live in-the-moment and observe all the elements that created that opportunity: temperature, wind speed, wind direction, humidity, time of day, etc. And all the elements of that particular moment have been saved in a memory card that can be recalled for another photo opportunity. Think about a time you walked outside at the beach and smelled the ocean air, looked at the brilliant red sun and felt the warmth on your arms. You definitely knew that it is about to be a great beach day because of your stored memory card that related to the elements of a perfect beach day. Store those memory cards and when you recall and use them, you will have more wildlife photography opportunities.
My Outdoor Eyes Photography Blog
The Old Road To Coast Guard Beach On Cape Cod.
The road to Coast Guard Beach looked quite different before the Blizzard of 1978.  (Click on blog to see old photograph from the Cape Cod National Seashore.) Before the Blizzard of 1978, there used to be hundreds of parking places for people could access the beach. You can see these in the 2nd photograph. It … Continue reading The Old Road To Coast Guard Beach On Cape Cod. →


Calling All Female House Sparrows On Cape Cod!!
We've had this male House Sparrow sitting on the birdhouse outside our bedroom chirping for the past 6 days, almost nonstop. He starts about 5:00 am and chirps until dark. We thought he had lost his mate or something catastrophic. His constant chirping is "driving us crazy!" ðŸ'' When Phil did some research last night, … Continue reading Calling All Female House Sparrows On Cape Cod!! →


Colorful Scotch Broom Wildflowers On Cape Cod.
The bright yellow color with a hint of orange of the Scotch Broom caught my eye the other day as I was walking to the beach. The Scotch Broom is a stiffly branched shrub with 1″ yellow pea-shaped flowers near the end of the branches. The plant grows 3-5 feet and the flowers bloom in … Continue reading Colorful Scotch Broom Wildflowers On Cape Cod. →