You don't have to read every field guide to learn about nature and wildlife. All you have to do is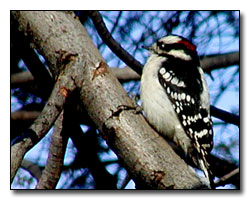 observe and question. Nature is not as random as people tend to believe. Why does one particular photographer have more sunset and sunrise photo opportunities? Is that person just plain lucky? That person has learned to live in-the-moment and observe all the elements that created that opportunity: temperature, wind speed, wind direction, humidity, time of day, etc. And all the elements of that particular moment have been saved in a memory card that can be recalled for another photo opportunity. Think about a time you walked outside at the beach and smelled the ocean air, looked at the brilliant red sun and felt the warmth on your arms. You definitely knew that it is about to be a great beach day because of your stored memory card that related to the elements of a perfect beach day. Store those memory cards and when you recall and use them, you will have more wildlife photography opportunities.
My Outdoor Eyes Photography Blog
If You're On Cape Cod, Look For The Hydrangeas!
Hydrangeas seem to be "the" Cape Cod flower. They grow beautifully here and are certainly abundant! When we were building our home a few years ago, the two staples that I wanted for our "Cape Cod garden" were Hydrangeas and Daisies. Depending on the acidity in the soil, they can be shades of blue or … Continue reading If You're On Cape Cod, Look For The Hydrangeas! →


Great Blue Heron At Boat Meadow Creek On Cape Cod.
We were driving home the other night when I saw this beautiful Great Blue Heron out of the corner of my eye. He was standing on the banks of the salt marsh looking for dinner. I quickly drove home and got my camera. Luckily, he was still there a few minutes later. The Great Blue … Continue reading Great Blue Heron At Boat Meadow Creek On Cape Cod. →


Sunfish Waiting For The Tide To Come In At Wellfleet Harbor On Cape Cod.
This Sunfish is ready and waiting for the tide to come in a bit so it can go for a sail at Wellfleet Harbor. I loved the vibrant colors of the sail against the deep blue water and the interesting cloud formations in the sky. What do you think?