You don't have to read every field guide to learn about nature and wildlife. All you have to do is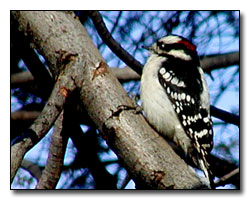 observe and question. Nature is not as random as people tend to believe. Why does one particular photographer have more sunset and sunrise photo opportunities? Is that person just plain lucky? That person has learned to live in-the-moment and observe all the elements that created that opportunity: temperature, wind speed, wind direction, humidity, time of day, etc. And all the elements of that particular moment have been saved in a memory card that can be recalled for another photo opportunity. Think about a time you walked outside at the beach and smelled the ocean air, looked at the brilliant red sun and felt the warmth on your arms. You definitely knew that it is about to be a great beach day because of your stored memory card that related to the elements of a perfect beach day. Store those memory cards and when you recall and use them, you will have more wildlife photography opportunities.
My Outdoor Eyes Photography Blog
Lots Of Seals Off Of Coast Guard Beach On Cape Cod!
There are so many new and huge sandbars along Coast Guard Beach this summer, there is sure to be an influx of seals hanging around. That's exactly what we saw as we took a walk down the beach at low tide yesterday. (Click on blog link for other photo.) You could hear the cacophony of … Continue reading Lots Of Seals Off Of Coast Guard Beach On Cape Cod! →


The Boardwalk On The Red Maple Swamp Trail On Cape Cod.
The boardwalk on the Red Maple Swamp Trail at Fort Hill is lush this summer. It's a great hike over the swamp and you're sure to see lots of wildflowers and hear the diversity of birds singing in the trees. It's one of our favorite hikes!


Feeding The Baby Bluebirds At Our Home on Cape Cod!
I love it when the Bluebird parents feed their young in our yard! It is so precious! Here are 3 photographs that I just loved. (Click on blog link for more photos.) So adorable, don't you think?