Nature is not random and it is beautifully proven out by the squirrels. During the next week, spend about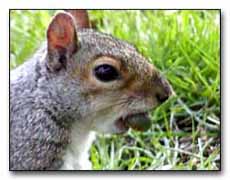 20 minutes in your own back yard and observe squirrels. You will notice a very interesting pattern. The squirrels have a tree to tree, branch to branch, roof to roof highway that they always seem to go on. With thousands of combinations of branches and trees to jump and run on, they always seem to pick the same route. So, if you didn't recognize this pattern before, what else did you not recognize? Once you've identified the route, try to take an anticipated midair photograph of where you expect that squirrel to be. It will prepare you for "In-The-Moment Photography". Understanding that nature is not random will give you more wildlife photography opportunities.
My Outdoor Eyes Photography Blog
Giant Cattails At Fort Hill On Cape Cod.
I love listening to the wind blow through the giant cattails at Fort Hill. What a wonderful sound. They are still so tall. There is one little path that leads from the trail down to Nauset Marsh. The cattails tower way above my head… they must be 8 feet tall! So pretty, don't you think?


Le Count Hollow Beach In Wellfleet On Cape Cod.
Le Count Hollow Beach is just beautiful on this sunny day. It's a long walk down those huge dunes, but worth every minute! Have you ever been to Le Count Hollow? Gorgeous, don't you think?


The Osprey Are Back On Cape Cod!
As I was taking a walk to the beach  a couple of days ago, I heard that familiar sound that reminds me so much of summer… the sound of the Osprey calling. I looked up and there it was, flying right over me. I only got one photograph and this is it! We are so … Continue reading The Osprey Are Back On Cape Cod! →