Snowshoeing can be dangerous and you must prepare in advance by dressing for the elements and bringing the right gear in case of an emergency. You must remember that you are going outdoors in a cold
environment and whenever there is cold, there is always a chance of hypothermia. When you take your first step on your snowshoes, you should always ask the same question to yourself. "Do I have enough food and protection to stay overnight if I injure myself?" You never know what is going to happen on a bright, sunny, calm day. It's better to carry a little extra and be safe. When I am done for the day, I always replace anything I've used for that day in my fanny pack. That way, whenever I snowshoe again, I always know that I have the necessary gear in my fanny pack.

What Supplies To Bring:

1) First Aid Kit: I use a small zip lock bag for my first aid kit as the bag keeps everything inside dry. These are some of the items that I carry. You may add or delete some items based on your needs. The kit takes up very little space in my fanny pack and I rarely ever use the first aid kit. It is always there if I ever need it. Most of the items were bought at a discount store that sells trial samples. They come in their own individual small packs.
- Pain reliever pills
- Multiple size Band-Aids
- Sewing Kit (The kind you get in your hotel room.)
- Gauze for bruises
- Antiseptic cream
- Tweezers
- Moleskin in case of blisters
- Cotton balls
- Q-Tips
- Tissue pack
- Anti-bacterial creme
- Pre-moistened towelette
- Insect bite ointment
- Tongue depressor for splint
- Duct tape

2) Sunscreen
3) Flashlight or headlamp
4) Sunglasses
5) Map and compass
6) Knife
7) Water
8) High energy bars
9) Trail mix
10) Whistle
11) Lunch
12) Dry matches
13) Nylon cord
14) Small pair of binoculars
15) Small space blanket (double one)
16) GPS (optional)
17) Cell phone (optional)
18) Extra clothing (indicated in the next section)

What To Wear:

The challenge in dressing for snowshoeing is to be comfortable as well as warm. Snowshoeing is very aerobic and you tend to sweat. The layering of your clothing is essential because you can vary from being both hot or cold during the day. Your first layer should be breathable and lightweight so that the moisture is pulled away from your skin. Your second layer creates the protection from the temperature outside. This layer can be a combination of fleece, vest and a hiking top. Your final layer should protect you from the rain, wind or wet snow.

The same process should be considered for your feet. You should start with a thin, lightweight liner sock to wick away the moisture from your feet. The next layer should be your hiking sock. Always waterproof your boots before heading out into the snow as warm, dry boots are very important. Try to wear boots that provide ankle support and are flexible enough to allow mobility of your feet.

A good pair of gaiters worn over your boots and pants will add to your snowshoeing comfort by keeping the snow and moisture out of your pants and boots. Your can either wear blue jeans, fleece or a wind stopper pants depending on the temperature and the wind. Mittens are always warmer than gloves. But if you need the ability to use your fingers, then wear a pair of waterproof or wind stopper gloves.

If you are too hot, take some of your extra layers off. If you are too cool, put the extra layers back on. Always maintain a comfort level and "Drink before you're thirsty and eat before you're hungry."
My Outdoor Eyes Photography Blog
Common Lowbush Blueberry Wildflowers At Fort Hill On Cape Cod.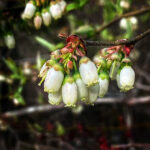 If you take a walk on the Red Maple Swamp Trail at Fort Hill, you will see Common Lowbush Blueberry wildflowers starting to bloom all long the sides of the boardwalk. They are quite prolific and quite beautiful. (Click on blog link for other photo.) It is a common shrub with white or pink-tinged bell-shaped … Continue reading Common Lowbush Blueberry Wildflowers At Fort Hill On Cape Cod. →


Foggy Morning At Fort Hill On Cape Cod.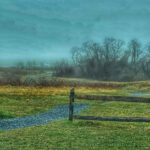 The past few mornings have been very foggy here on Cape Cod. I took this photograph a few days ago but it looked just the same yesterday. It was a foggy morning, but very beautiful at Fort Hill, looking down the trail toward Nauset Marsh. It almost looks like an Impressionist painting, don't you think?


Low Tide At Uncle Tim's Bridge In Wellfleet On Cape Cod.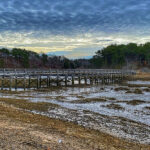 This was such a low tide at Uncle Tim's Bridge in Wellfleet. "Uncle Tim's Bridge was established in 1783, when it was first named ¯ The New Bridge¯. Uncle Tim's Bridge crosses Duck Creek and connects Hamblen Island to the central village of Wellfleet. In the 1800s Timothy E. Daniels, known as Uncle Tim, had … Continue reading Low Tide At Uncle Tim's Bridge In Wellfleet On Cape Cod. →