Selling your photographs is no different from selling anything else... it takes time and a lot of work. If you expect to become rich by selling your photographs, don't leave your first job just yet! Like any other type of selling, you are selling yourself as well as selling your photographs. And with the Internet, the selling of yourself becomes a little more difficult as you are not face to face with a potential buyer of your photographs. So, what do you do to level the playing field using the Internet?

The first thing you must do is to be able to create a Internet page including a photograph of yourself along with some text so the visitor can a least have some kind of knowledge who you are when email might be communicated back and forth. Your text should give a little background about yourself, who you are,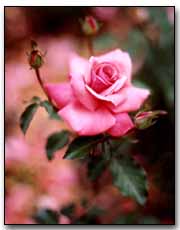 how you think, what type of photography that you do and any other information that will help you become established in the mind of the visitor. The more a person knows about you, the better chance you will have to sell your photographs. A potential buyer has to establish a relationship with a photographer and if a buyer doesn't know what the photographer looks like or what really motivates the photographer, something is lost. The photographer is selling himself/herself as well as the photograph.

Always look good and be professional in the design of Your Gallery and the types of photographs that you are offering. Always think quality over quantity.

Try to include as much information as possible describing your photographs. Google and other search engines use the description to index your photographs even further in the searches. If a person searches for a specific photograph, yours might appear in the search.

What is your market? Who do you want to sell to? Are people living in the USA interested in photographs of the UK? If a visitor has not visited the UK, yet (and if many of your photographs are photographs of specific areas in the UK), the visitor might not be interested in purchasing any of your photographs. A visitor might purchase photographs from other photographers if they have been to a specific place or the photograph reminds them of a specific place. In other words, if the photograph is of a forest or a beach, it might look like a place a visitor has visited. If you are trying to sell to a broad market, you have to think about what the other market wants. If you only want to specialize in the UK, concentrate on just UK photographs. Then promote yourself within that market.

If you are talented, write some articles to promote your photography. If you are from the UK, write a few articles about photographing in the UK, hiking in the UK, what to see in the UK, tips about the UK. If a person is interested in reading about the UK, they certainly would be interested in seeing photography from the UK. And when they visit the UK, they might be interested in purchasing one of your photographs. Your article will be searched by the search engines and read by thousands of people.
My Outdoor Eyes Photography Blog
Perfect Time For A Hike On White Cedar Swamp Trail On Cape Cod.
White Cedar Swamp Trail in Wellfleet is the perfect hike for the fall with all of the changing colors. This was a beautiful day, sunny and windy. It's a fairly easy hike with the trail down to the swamp, a boardwalk over the swamp and then an old road back to the trailhead. So pretty, … Continue reading Perfect Time For A Hike On White Cedar Swamp Trail On Cape Cod. →


Vibrant, Yellow Common Tansy Wildflower At Fort Hill On Cape Cod.
The Common Tansy wildflower is one of the last ones to bloom in late summer or early fall. I saw this one a few weeks ago by the lower parking lot at Fort Hill. It is such a delicate, little wildflower in a vibrant yellow. Love the button-like flowers. Have you ever seen a Common … Continue reading Vibrant, Yellow Common Tansy Wildflower At Fort Hill On Cape Cod. →


Love The Bridge Over Nauset Marsh On Cape Cod.
One of our favorite walks is from Doane Rock to Coast Guard Beach. Each time you go, it is so different. You can see that fall is here with the marsh grasses turning a yellowy brown. So pretty, don't you think? Have you ever walked over this bridge?