Sooner or later, many of us will experience that sudden feeling of panic while we're away from home. Where's the camera? (Okay, some people will ask the same question at home, but that's a different problem.) A frantic search of your vehicle, backpack or other likely locations confirms your fears. Your camera, and the possibly priceless photos it contains, is missing.

In the best-case scenario, you can mentally retrace your steps and realize that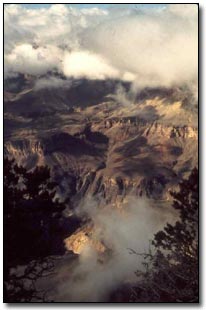 you left it at a previous stop during the day. With a little luck, an honest person has found your gear and is holding it for your return, or it's still sitting on that big rock just off the trail. At the other end of the scale, you've been the victim of the dark side, and some street criminal is already hawking your goods in a back alley or the local pawn shop.

In either case, there are some basic steps you can take to improve your chances of recovering your possessions if they become AWOL. These are all common-sense tips, so I'm not trying to insult your intelligence. We all know we should do this, but too many of us simply put it off.

During thirty years of dealing with the public as a national park ranger, I was sometimes amazed at the valuables people leave behind in parks. Many of those items go unclaimed simply because the staff can't identify the owner. If you haven't already done so, take these basic steps before you leave home again with your camera:

1. Put your name and mailing address on your camera and in your gear bag. I'd suggest you also include a contact phone number unless you're paranoid about your unlisted number. A small label covered with some clear tape will do for cameras themselves; an index or business card works for your pack or bag. Make it easy for an honest finder to get in touch with you, or for you to establish ownership when you go to claim the item.

2. Consider permanently etching your name or other unique information on the item itself, to improve your chances of identifying and recovering stolen property.

3. Be able to identify your possessions. Let's be honest now, if you're far from home and lose your camera, do you know the brand and model, much less the serial number? This applies not only to your primary equipment, but also to accessories like extra lenses. Jot that information down and carry it in a safe place, separate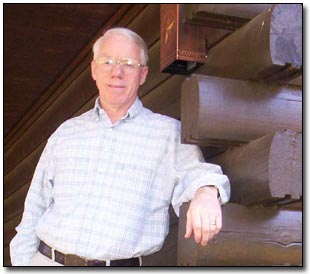 from your camera bag. The more details the better, especially if the item was stolen and you're filing a police report.

Picture this scenario: a worried tourist walks into a ranger or police station and asks if a camera has been turned it. The first question: can you accurately describe the item? Guess what, "It's black and about the size of my hand" won't get you very far! Don't laugh, I've heard similar statements many times from obviously well-educated visitors.

If you've failed to take the above advice but someone has found your camera and you need to confirm ownership, digital camera owners may have another option. If you can describe some of the photos stored on the camera, show the finder how to preview your images and look for the ones you've mentioned. If you're really lucky, maybe your own photo is one of those saved on the memory card!

4. If your gear doesn't turn up right away, file a lost and found or stolen report with the proper authorities before you leave the area. An amazing number of valuable items are turned in but go unclaimed simply because no one asked or filed a report.

Finally, if you're the honest finder rather than the loser, be sure to complete a "found" report when you hand the item over to the authorities, and get a copy for your records. In many jurisdictions, unclaimed items can be returned to the finder after a reasonable period of time has elapsed. Otherwise, that $800 camera may be sold at auction. If the losers are both weepers and clueless, the finders might as well be keepers!

"Written by a veteran park ranger, Hey Ranger! True Tales of Humor and Misadventure from America's National Parks takes a fun and informative look at the lighter side of outdoor mishaps and at life as a ranger. The book also provides some practical tips for safe trips to the Great Outdoors. Details are available at Hey Ranger."
Click the author's gallery image on the top of the page to view the author's photographs.

My Outdoor Eyes Photography Blog
Fort Hill Tree Art On Cape Cod
With all of the windy storms that we've had in the past few months, there are a lot of trees and branches strewn about at Fort Hill and everywhere. Someone decided to make some of the trees and branches and and vines into "tree art." How clever! It looks pretty cool, don't you think? And … Continue reading Fort Hill Tree Art On Cape Cod →


This Wild Turkey Is Loving Our Birdseed On Cape Cod
This big ole Turkey comes around every day now to feast on the seeds  that the other birds drop on the ground while they are feeding. He's no dummy! He gets free food with very little effort and he sure does love our yard! Ha!


Gorgeous Waves At Coast Guard Beach On Cape Cod
The wind was blowing and the waves were kicking up on Coast Guard Beach, part of the National Seashore. It was finally warm enough that you didn't need a hat and mittens! Is spring finally here?