You don't have to read every field guide to learn about nature and wildlife. All you have to do is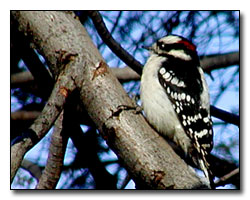 observe and question. Nature is not as random as people tend to believe. Why does one particular person have more nature experiences? Is that person just plain lucky? That person has learned to live in-the-moment and observe all the elements that created that opportunity: temperature, wind speed, wind direction, humidity, time of day, etc. And all the elements of that particular moment have been saved in a memory card that can be recalled for another nature opportunity. Think about a time you walked outside at the beach and smelled the ocean air, looked at the brilliant red sun and felt the warmth on your arms. You definitely knew that it is about to be a great beach day because of your stored memory card that related to the elements of a perfect beach day. Store those memory cards and when you recall and use them, you will have more nature opportunities.

My Outdoor Eyes Photography Blog
This Wild Turkey Is Loving Our Birdseed On Cape Cod
This big ole Turkey comes around every day now to feast on the seeds  that the other birds drop on the ground while they are feeding. He's no dummy! He gets free food with very little effort and he sure does love our yard! Ha!


Gorgeous Waves At Coast Guard Beach On Cape Cod
The wind was blowing and the waves were kicking up on Coast Guard Beach, part of the National Seashore. It was finally warm enough that you didn't need a hat and mittens! Is spring finally here?


Provincetown, Massachusetts To California Is A Long Way!
There is a really cool sign on Highway 6 as you drive out of Provincetown on Cape Cod. It says that Long Beach, California is 3,652 miles away. Wow! That is a long way away from the Atlantic Ocean to the Pacific Ocean! Pretty cool sign, don't you think?